Features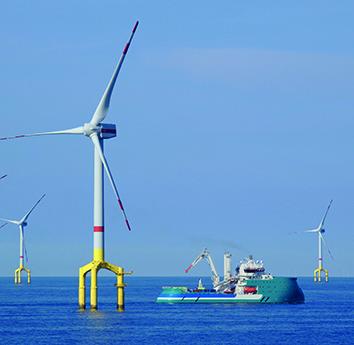 Technologies to harness wind power for net zero - September 2023
The offshore wind industry has a major role to play in reducing carbon emissions, but the industry faces a number of challenges. ABB Energy Industries discusses some technology developments which are...
More details...
AC/DC power factor correction module offers up to 1,512W
A full brick package developed by TDK-Lambda, the PF1500B-360, is for high voltage distributed power architectures
More details...
Power Electronics Europe News
Photo relays have low trigger LED current to increase sensitivity
Battery-powered equipment and sensors, such as security systems, building automation devices and industrial equipment can benefit from the TLP170AM and TLP170GM's 1mA maximum trigger current which contributes to low power consumption.
The low trigger LED current reduces input side power loss by increasing the sensitivity of the photodiode array. Using them for on/off control lowers power consumption and lengthens operating life, says the company.

The TLP170AM has a rated off-state output terminal voltage (Voff) of 60V. It features a typical on-state resistance (Ron) of 0.15Ω and constant on-state current (Ion) of 0.7A, with pulse operation of up to 2.1A.
The TLP170GM is a 350V version with a typical Ron of 28Ω, and Ion of 110mA constant current and 330mA pulse operation.
Both devices operate between -40°C and 85°C, to allow for a temperature margin in system-level thermal design.

The photo relays are supplied in a small, four-pin SO6 package which enables a minimum isolation voltage of 3750Vrms. This makes them suitable for use in equipment requiring high insulation performance.
View PDF