Features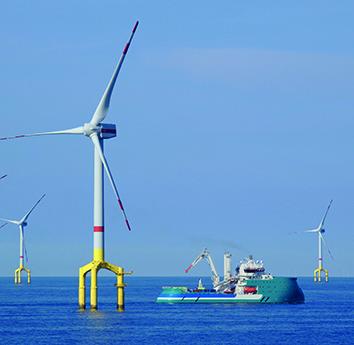 Technologies to harness wind power for net zero - September 2023
The offshore wind industry has a major role to play in reducing carbon emissions, but the industry faces a number of challenges. ABB Energy Industries discusses some technology developments which are...
More details...
AC/DC power factor correction module offers up to 1,512W
A full brick package developed by TDK-Lambda, the PF1500B-360, is for high voltage distributed power architectures
More details...
Power Electronics Europe News
The low inductance and capacitance allows fast switching (100MHz) and narrow pulse widths (2ns). The IC has a compact form factor of 1.35 x 1.35mm. It has completed AEC Q101 qualification testing including humidity testing with bias (H3TRB), high temperature reverse bias (HTRB), high temperature gate bias (HTGB), and temperature cycling (TC), making it suitable for automotive use.
In addition to lidar in demanding automotive applications, the FET is suitable for high frequency DC/DC conversion, wireless power applications and synchronous rectification.
Alex Lidow, CEO and co-founder of EPC believes the introduction will improve performance, while reducing the size and cost for time of flight (ToF) lidar systems. "This new AEC certified product is the latest addition to a growing family of EPC GaN-based transistors and ICs designed to enable autonomous driving and improve safety," he said.
The FET can be used in lidar systems for robots, surveillance systems, drones, autonomous cars, and vacuum cleaners.
It is available for immediate delivery from Digi-Key Electronics.
EPC has also introduced the GaN Power Bench cross reference tool to find a GaN device to replace a silicon MOSFET.

Visit EPC at PCIM 2022: Hall 9-113
View PDF