Features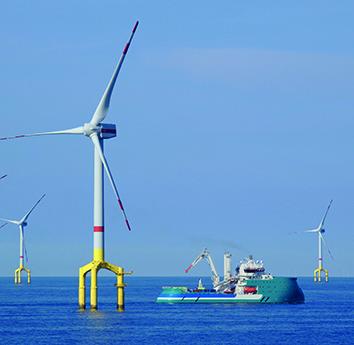 Technologies to harness wind power for net zero - September 2023
The offshore wind industry has a major role to play in reducing carbon emissions, but the industry faces a number of challenges. ABB Energy Industries discusses some technology developments which are...
More details...
AC/DC power factor correction module offers up to 1,512W
A full brick package developed by TDK-Lambda, the PF1500B-360, is for high voltage distributed power architectures
More details...
Power Electronics Europe News
LED driver is first with integrated Hall-effect switch
The compact IC creates elegant, reliable, and fault-tolerant LED lighting, says the company, with minimal electrical engineering and low component-count and cost.
A single silicon chip integrates a Hall plate, a small-signal amplifier, chopper stabilisation, a Schmitt trigger, and a LED driver with soft on/off and short circuit and thermal protection with automatic recovery. The integrated, solid-state Hall-effect switch supports silent, sealed, contactless activation and offers a significant upgrade from failure-prone mechanical switches.
The LED driver features low-noise, adjustable, linear drive of up to 150mA into one or more LEDs. An optional external capacitor programs the turn-on/turn-off rate, for a 'theatre' effect. It is controlled by the Hall-effect switch and turns on and off in response to a magnet. The switch is omnipolar (responsive to both north and south magnetic poles) and sensitive to support a range of mechanical configurations and enclosures with various air-gaps and degrees of mechanical misalignment.
The on-board regulator permits operation with supply voltages of 7.0 to 24V in consumer electronics, white goods, boats, recreational vehicles, motorcycles, and interior and auxiliary automotive lighting applications such as glove boxes, centre consoles, vanity mirrors and trunks/boots.
Reliability and EMC performance are enhanced with Zener clamps, output short-circuit protection, thermal shutdown, and reverse-battery protection, says the company. Superior Hall switch performance is made possible through dynamic offset cancellation, which reduces the residual offset voltage normally caused by device over-moulding, temperature drift, and thermal stress.
Two versions are available. The K option is an automotive-grade (AEC-Q100) device that operates from -40 to 125°C and the E model is for industrial and consumer applications that operate from -40 to 85°C. Both versions feature a RoHS-compliant, thermally enhanced SOIC-8 surface-mount package.
View PDF