Featured Articles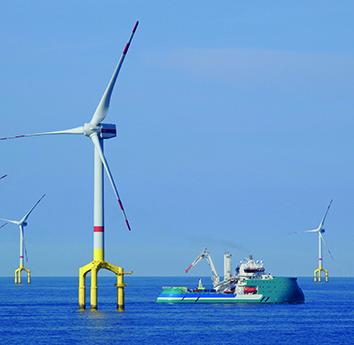 Technologies to harness wind power for net zero - September 2023
The offshore wind industry has a major role to play in reducing carbon emissions, but the industry faces a number of challenges. ABB Energy Industries discusses some technology developments which are...
More details...
AC/DC power factor correction module offers up to 1,512W
A full brick package developed by TDK-Lambda, the PF1500B-360, is for high voltage distributed power architectures
More details...
Welcome to Power Electronics Europe
Power Electronics Europe is the premier publication devoted entirely to the field of power electronics. The journal covers all that is new in power electronics including emerging technologies and the application of advanced components, sub-assemblies, systems and solutions. By clicking on the navigation buttons above you will be directed to the relevant sections within this web site. In the Product Information and Archives sections you will find a host of topics covered - all of which may be searched for by category.


SiC soars to meet demand for small, lightweight power solutions - September 2023
Using SiC can improve both efficiency and reliability of aerospace applications. As the industry strives for lightweight, compact, high density efficient power, SiC is being propelled into the spotlight.
Read more
Eco-friendly choices shine through for clean energy - September 2023
As the world moves towards making more eco-friendly responsible choices, the demand for sustainable and renewable energy has driven consistent high growth in the solar inverter market.
Read more
IoT calls for a new approach to backup circuitry design - August 2023
Two backup options are compared and new backup circuitry is proposed to meet a 15ms holdup time for a 12V/60W flyback converter with a 9V to 60V wide input range. By Tiger Zhou, Applications Engineer Battery Charging Products, Texas Instruments
Read more
The Pressure is On - May 2023
John Govier, Sales Director of Inseto, summarises how far sintering has come and hints at what's in store...
Read more