Features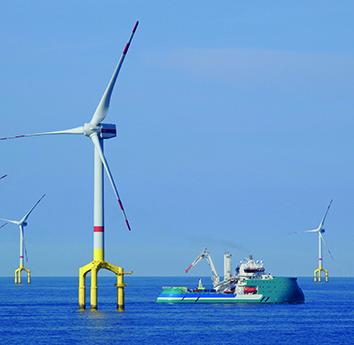 Technologies to harness wind power for net zero - September 2023
The offshore wind industry has a major role to play in reducing carbon emissions, but the industry faces a number of challenges. ABB Energy Industries discusses some technology developments which are...
More details...
AC/DC power factor correction module offers up to 1,512W
A full brick package developed by TDK-Lambda, the PF1500B-360, is for high voltage distributed power architectures
More details...
Power Electronics Europe Events
PCIM Europe 2023 Call for Papers
September 29, 2022 - October 28, 2022
From 10 – 12.5.2022, the PCIM Europe brought together the international power electronics community in Nuremberg for the first time in three years – after the Corona crisis. A total of 384 exhibitors; 52% of them from abroad, showcased their latest products and innovations along the entire value chain of power electronics on a total of 24,000 m². Around 11,300 trade visitors found their way to the Nuremberg Exhibition Center, as well as 711 conference attendees.
Now the "Call for Papers" for the PCIM Europe 2023, scheduled for May 9 – 11, is open until October 18. Submission of full manuscript is due by March 1 2023. Accepted papers will be published in the PCIM Europe proceedings, IET Inspec-Direct, Compendex, Knovel, Scopus, and IEEExplore. Speakers will have access to the accompanying exhibition.
Topics for oral and poster presentations include:
Power Semiconductors

Thermal Management

Packaging and Interconnection Materials

Packaging and Reliability in Packaging

Control and Drive Strategies in Power Converters

Low Power Electronic Converters

High Power Electronic Converters

Power Electronics in Transportation Applications

Motors and Actuators

Control Techniques in Electrical Drives

Motion Control and Drives in Automation

New and Renewable Energy Systems

Energy Storage Systems

Power Systems and Smart Grids

Power Quality and EMC

Design Tools and Applications

Transducers and Sensors

Passive Components

System Reliability

Cybersecurity and Connected Power Electronics
Three submissions will be honored with the Best Paper Award. Each prize is worth 1,000 Euro.
Also the "Young Engineer" and "Young Researcher" Awards are priced with 1,000 Euro.
Detailed information: https://pcim.mesago.com/nuernberg/en/conference/for-speakers/abstract-submission.html