Features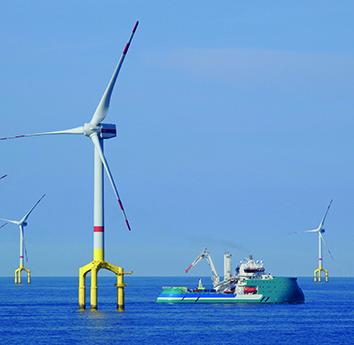 Technologies to harness wind power for net zero - September 2023
The offshore wind industry has a major role to play in reducing carbon emissions, but the industry faces a number of challenges. ABB Energy Industries discusses some technology developments which are...
More details...
AC/DC power factor correction module offers up to 1,512W
A full brick package developed by TDK-Lambda, the PF1500B-360, is for high voltage distributed power architectures
More details...
Power Electronics Europe News
AEC-Q200 thick film power resistor is in low profile package
The AEC-Q200- qualified resistor is designed for mounting on a heatsink and available with an optional NTC (negative thermal co-efficient) thermistor for internal temperature monitoring and optional phase change thermal interface material (PC-TIM) for efficient mounting and to streamline installation in production, says Vishay.
The MCB ISOA offers high pulse handling capability and high power dissipation up to 120W at a bottom case temperature of 85°C.
The resistor design uses an exposed alumina substrate instead of a metal tab and is claimed to lower costs for automotive, industrial and avionics, military and space applications, in which it will serve as a pre-charge, discharge, active discharge or snubber resistor.
The ISOA features a resistance range from 0.47Ω to 1MΩ, with tolerances of ±5% and ±10% and TCR of ±100ppm/K, ±150ppm/K, and ±300ppm/K. Maximum operating voltage is 1500V with an operating temperature range of -55 to 150°C. Dielectric strength is 4000V rms.
High power and high energy dissipation not only simplify design but can lower costs by reducing the need for power components. For applications subject to high and repetitive pulse surges, the resistor can handle high energy pulses (i.e., 110J for 0.1s) and is multi-pulsed tested at 230J for 670ms and 3000 cycles and 350J for 1060ms and 5000 cycles. Additional custom testing options for the device are also available.
The resistor is RoHS-compliant and offers a non-inductive design and can include two different resistors.
Samples and production quantities of the new resistor are available now, with lead times of 15 weeks.
View PDF