Features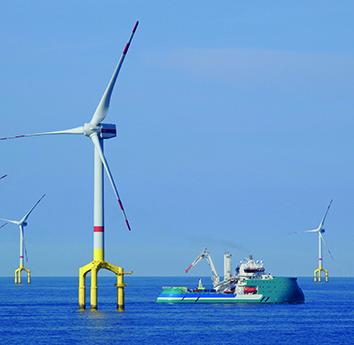 Technologies to harness wind power for net zero - September 2023
The offshore wind industry has a major role to play in reducing carbon emissions, but the industry faces a number of challenges. ABB Energy Industries discusses some technology developments which are...
More details...
AC/DC power factor correction module offers up to 1,512W
A full brick package developed by TDK-Lambda, the PF1500B-360, is for high voltage distributed power architectures
More details...
Power Electronics Europe News
Telecomms / PoE model adds to eighth brick DC/DC series
The through-hole BMR492 0311/011 provides a regulated 12V output rated at 504W / 42 A adjustable from 8.0 to 13.2V and achieves 96% efficiency at half load.
Monitoring and control functions are provided via an optional PMBus interface and the part is supported by the Flex Power Designer tool for easy set-up and characterisation in customer application circuits.
The BMR4920311/011 has a 2250V isolation rating and features an optional baseplate for effective heat transfer to an attached heatsink. The part is halogen-free and is protected against short circuits, output over-voltage, over-temperature and input under-voltage. The DC/DC converter is supplied in the industry standard eighth-brick format, measuring 58.4 x 22.7 x 12.7mm with baseplate fitted.
The BMR492 is intended for use in power-dense data centre DC/DC conversion and the additional module enables it to be used in traditional telecomms applications which need the wider input voltage operation, says the company.
View PDF