Features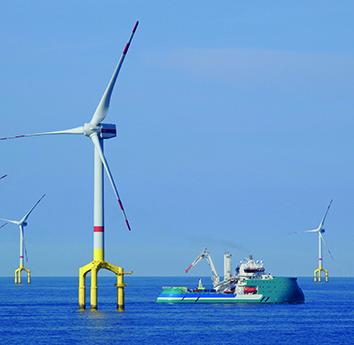 Technologies to harness wind power for net zero - September 2023
The offshore wind industry has a major role to play in reducing carbon emissions, but the industry faces a number of challenges. ABB Energy Industries discusses some technology developments which are...
More details...
AC/DC power factor correction module offers up to 1,512W
A full brick package developed by TDK-Lambda, the PF1500B-360, is for high voltage distributed power architectures
More details...
Power Electronics Europe News
Infineon expands GaN for energy efficiency and configuration
They are designed for high performance applications such as switch mode power supplies, in server, telecomms, mobile power and consumer goods, such as Class D audio systems. They will also, believes the company, reduce the size and weight of power supplies which will open up new opportunities in end-products such as ultra-thin LED TVs.
The company will offer dedicated driver and controller ICs which enable the topologies and higher frequencies that leverage GaN, following the company's acquisition of International Rectifier. There will also be a broader patent portfolio, GaN-on-Silicon epitaxy process and 100 to 600V technologies. Following a strategic partnership with Panasonic, the companies will jointly introduce devices using Panasonic's normally-off (enhancement mode) GaN-on-Silicon transistor structure integrated into Infineon's surface mount device packages.
GaN-on-Silicon-based technology delivers increased power density and higher energy efficiency in a smaller footprint compared to silicon-based solutions, reports the company, making it suitable for consumer goods from TV power supplies to SMPS used in server and telecomms equipment. According to an IHS market research report, the GaN-on-Silicon market for power semiconductors is expected to grow at a compound annual growth rate (CAGR) of more than 50% leading to US$15 million in 2014 to US$800 million by 2023.
View PDF