Features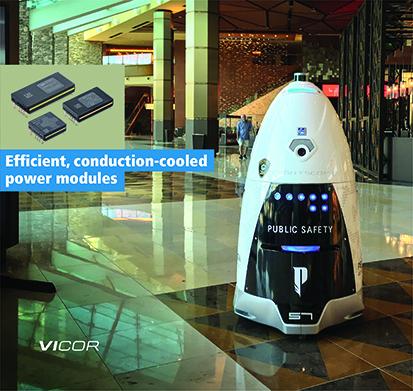 Knightscope's autonomous security robots patrol with superhuman acuity and detection prowess - May 2023
A fusion of innovative robotics, self-driving technology, vehicle electrification and artificial intelligence
More details...
AC/DC power factor correction module offers up to 1,512W
A full brick package developed by TDK-Lambda, the PF1500B-360, is for high voltage distributed power architectures
More details...
Power Electronics Europe News
Low spike 40V, N-channel power MOSFET reduces EMI
Based on the latest generation U-MOSIX-H process, the TPHR7404PU 40V, N-channel MOSFET has a low spike capability reduces overshoot in switching applications. In secondary synchronous rectification in switching power supplies mut contributes to reduced EMI while maintaining a low on resistance of just 0.74mΩ (max) at a VGS of 10V. A gate threshold voltage of 2.0 to 3V (Id =1mA) will help to avoid unintended turn on, for example, in battery-powered tools, says the company.

The MOSFET's cell structure uses a parasitic snubber, which limits noise and ringing during switching. This results in a lower peak voltage when switching, and reduced signal ringing. Applications such as high efficiency DC/DC converters, motor drivers and switching voltage regulators will benefit from the MOSFET's low spike capability.

The MOSFET is supplied in a 5.0 x 6.0mm SOP Advance package. It has a 0.71°C/W channel-to-case thermal resistance for efficiency where space is constrained.
View PDF