Features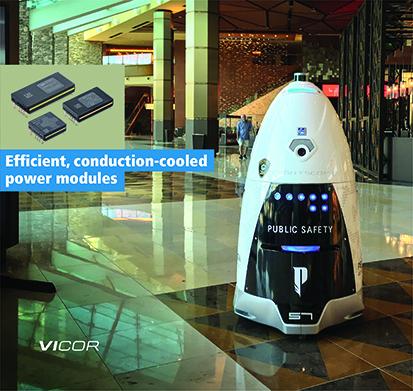 Knightscope's autonomous security robots patrol with superhuman acuity and detection prowess - May 2023
A fusion of innovative robotics, self-driving technology, vehicle electrification and artificial intelligence
More details...
AC/DC power factor correction module offers up to 1,512W
A full brick package developed by TDK-Lambda, the PF1500B-360, is for high voltage distributed power architectures
More details...
Power Electronics Europe News
Mersen expands protection for PV installations
The HelioProtection range comprises fuses and fuse holders to protect electrical installations that exceed 100kWc and made up of more than three strings. It offers fuses and fuse holders, lightning arresters and cut-off switches for 1000 and 1500V DC systems.
In addition to its HP15NH 1500 V DC 3L fuses, ranging from 160 to 400 A, the company has also added 1XL and 2XL fuses, ranging from 50 to 250A, specifically for low-power installations. These are characterised by a 20% reduction in heat-related energy loss, compared with other fuses of equivalent size, claims the company.
HP15NH 3L, 1XL and 2XL fuses are installed directly on busbars or in a fuse holder. Two versions for each are offered, one with an open base and the other is protected against inadvertent contact. All devices in the range comply with IEC and UL standards.
The company also offers a fuse holder with rotary opening, designed for cylindrical fuses from 1 to 32A, installed on the protective base of each string. This DIN rail-mounted fuse holder with a rotary gripper, allows for easier opening than a drawer-style gripper, supplements the screw-in model already available in the range.
The company is also introducing a 1500V DC type 1 and type 2 lightning arrester. The removable cartridge is compatible with the company's existing PCB plug-in 1500V DC lightning arrester. The internal system, which is compliant with the IEC 61643-31, EN-50539-11 and UL 1449 PV standards on photovoltaic installations, is designed to eliminate the need for a protective fuse upline of the installation.

Visit Mersen at PCIM Europe 2019 Hall9-549

View PDF