Features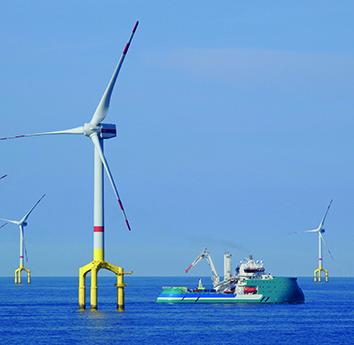 Technologies to harness wind power for net zero - September 2023
The offshore wind industry has a major role to play in reducing carbon emissions, but the industry faces a number of challenges. ABB Energy Industries discusses some technology developments which are...
More details...
AC/DC power factor correction module offers up to 1,512W
A full brick package developed by TDK-Lambda, the PF1500B-360, is for high voltage distributed power architectures
More details...
Power Electronics Europe News
Two phase boost controller regulates above 200V
The Power by Linear two-phase, non-synchronous boost controller, the LTC7840, drives two stages of external N-channel power MOSFETs and is configurable as single or dual output boost regulator or so that the output of the first channel can feed the input of a second channel, allowing an output voltage which exceeds several hundred volts.
A typical application is for a 12V input voltage to be boosted to 48V with the first channel and the second channel boosting the 48 to 240V with an output current of up to 700mA. This application is suitable for automotive, industrial and medical applications, says Analog Devices.
The controller operates over an input voltage ranging from 5.5 to 60V. Up to four power stages can be clocked out-of-phase to minimise input and output filtering requirements. External MOSFETs switch at a fixed frequency programmable from 50 to 425kHz and can be synchronised to an external clock. Each channel of the controller can also be configured as a SEPIC or flyback topology. The controller also has adjustable maximum duty cycle, adjustable minimum on-time, over-load and over-voltage protection along with peak current mode control.
The LTC7840 is available in two thermally enhanced 28-lead, low profile 4.0 x 5.0mm TSSOP and QFN packages. E and I grades are specified over an operating junction range of -40 to 125°C. The H grade features operation from -40 to 150°C.
View PDF