Features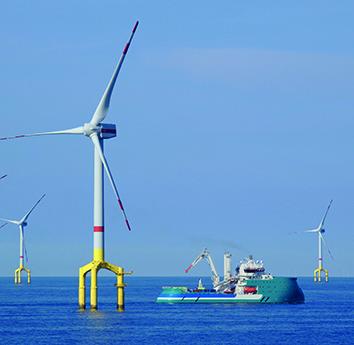 Technologies to harness wind power for net zero - September 2023
The offshore wind industry has a major role to play in reducing carbon emissions, but the industry faces a number of challenges. ABB Energy Industries discusses some technology developments which are...
More details...
AC/DC power factor correction module offers up to 1,512W
A full brick package developed by TDK-Lambda, the PF1500B-360, is for high voltage distributed power architectures
More details...
Power Electronics Europe News
AC/DC power factor correction module offers up to 1,512W
The power supply has a 0.98 power factor and delivers a regulated 360V DC non-isolated voltage from an AC input. The PF1500B-360 can be used to drive isolated high voltage input DC/DC modules in a distributed power architecture configuration, or loads requiring a high voltage DC input. Applications include semiconductor fabrication, LED lighting and custom power supplies using power modules.
With an input of 170 to 265V AC, the PF1500B-360 provides 1,512 and 1,008W when operated from 85 to 265V AC. Efficiency of 96.5% efficiency ensures reliable operation with baseplate temperatures of up to 100°C and in ambient temperatures of -40 to 85°C.
The industry standard full brick package measures 116.8 x 61 x 12.7mm high for low profile applications.
The module provides a 10 to 16V 10mA auxiliary voltage and has a remote on/off and an inverter good signal. An enable function is available to activate isolated DC/DC converters when the output voltage is greater than 360V DC to synchronise output rise times. Parallel connection with current sharing of up to three modules is possible for additional output power.
Input and output to baseplate isolation is 2,500V AC.
The module is certified to the IEC/EN/CSA/UL 62368-1 standards and is CE / UKCA marked to the low voltage, EMC and RoHS EU Directives and UK regulations. With external circuitry, the module will meet radiated and conducted emissions and comply with the IEC 61000-4 immunity standards.
View PDF