Features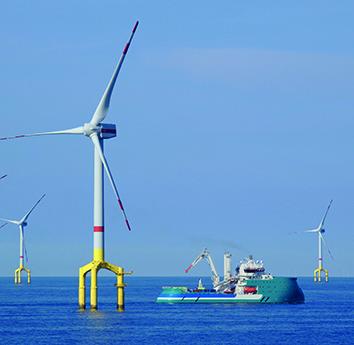 Technologies to harness wind power for net zero - September 2023
The offshore wind industry has a major role to play in reducing carbon emissions, but the industry faces a number of challenges. ABB Energy Industries discusses some technology developments which are...
More details...
AC/DC power factor correction module offers up to 1,512W
A full brick package developed by TDK-Lambda, the PF1500B-360, is for high voltage distributed power architectures
More details...
Power Electronics Europe News
Designed to drive high voltage MOSFET and withstand extreme heat for automotive 'under-the-hood' applications, the ACPL-K30T, is the industry's first solid state photovoltaic driver that is automotive qualified per AEC-Q100 Grade 1, claims Avago. It is optimised for use in battery management systems of electric vehicles, hybrid electric vehicles and plug-in hybrid electric vehicles as well as high-temperature power systems of conventional internal combustion engine vehicles. It has high ESD rating and fast turn-off time, and is compatible with a selection of AEC-Q101 certified MOSFET components, bringing solid state relay performance for voltage or current rating in the automotive space. Operating temperature is -40 to 125 °C, with a fast turn off time of 40µs (typical). It is supplied in a stretched SO-8 package compatible with standard surface mount processes and is lead-free and RoHS 6-compliant.
View PDF