Features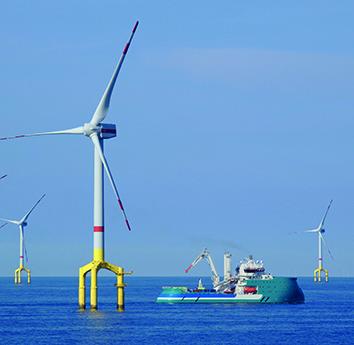 Technologies to harness wind power for net zero - September 2023
The offshore wind industry has a major role to play in reducing carbon emissions, but the industry faces a number of challenges. ABB Energy Industries discusses some technology developments which are...
More details...
AC/DC power factor correction module offers up to 1,512W
A full brick package developed by TDK-Lambda, the PF1500B-360, is for high voltage distributed power architectures
More details...
Power Electronics Europe News
High and low voltage ICs can use building blocks
T
he µHVIC family of general purpose, high-voltage and low-voltage ICsr include the IRSxx752L 100V, 200V and 600V single channel high-side drivers; the IRS25751L high-voltage start-up IC; the IRS44273L single channel low-side driver IC; the IRS2505L PFC boost driver IC; and the IR25750L current sensing IC.
The ICs for common circuit elements in switched mode power electronics use the company's high-voltage IC technology to realise multiple functions and integrate robust protective features in an SOT23 package.
Integrated ESD and latch immunity is included for rugged, monolithic protection, and the ICs are qualified to industrial grade, RoHS compliant and moisture sensitivity level 1 (MSL1).
The family is available in a small, five- or six-lead SOT23 package.
View PDF