Features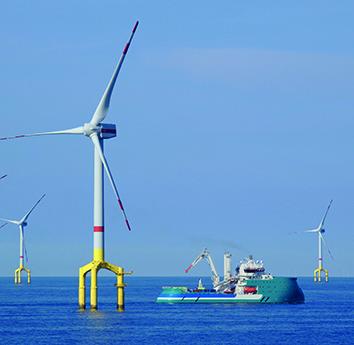 Technologies to harness wind power for net zero - September 2023
The offshore wind industry has a major role to play in reducing carbon emissions, but the industry faces a number of challenges. ABB Energy Industries discusses some technology developments which are...
More details...
AC/DC power factor correction module offers up to 1,512W
A full brick package developed by TDK-Lambda, the PF1500B-360, is for high voltage distributed power architectures
More details...
Power Electronics Europe News
The manufacturer offers modular power supplies to support the need for low-volume and custom-power requirements in medical and industrial markets. The distributor claims that with his partnership and others, it continues to lead the power supply market with a broad range of products and inventory.
The NMP 650 to 1200W 1U compact, configurable power supply series is available globally.
The NMP650 and NMP1K2 series of modular power supplies allow users to set and modify output voltage, current and wattage according to their demands. The power supplies have intelligent control functions, such as remote power on and off, over-temperature warning, and a DC OK signal that provides for remote control and monitoring applications. Fan speed is automatically adjusted through the internal temperature detection function to ensure thermal performance. The modular power supplies can be used in medical equipment such as MRI, CT, and PET scanners, test or measurement systems and laser equipment.
According to Brandon Page, senior product manager at Digi-Key: "Rapid advances in the electronics industry require a comprehensive power supply and flexible portfolio to support customer needs. With the NMP line allowing users to customise and monitor voltage, current, wattage, power, temperature and more".
Jessica Chang, Mean Well's distribution sales manager adds: "Mean Well offers over 10,000 standard off-the-shelf power supplies. Product availability and quick delivery is our mission. We are confident that customers will benefit from the product availability and prime service through Digi-Key."
View PDF