Features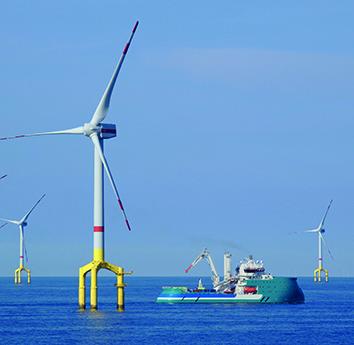 Technologies to harness wind power for net zero - September 2023
The offshore wind industry has a major role to play in reducing carbon emissions, but the industry faces a number of challenges. ABB Energy Industries discusses some technology developments which are...
More details...
AC/DC power factor correction module offers up to 1,512W
A full brick package developed by TDK-Lambda, the PF1500B-360, is for high voltage distributed power architectures
More details...
Power Electronics Europe News
DC/DC converters are surface mount for board level distribution
The one- and two-output DC/DC converters are supplied in a miniature, surface mount case. They are suitable for board level power distribution applications that require a very small size, automated assembly, high performance features at low cost, says the company.
Models in the series operate from 3.3, 5.0, 12 and 24V DC inputs, providing outputs of 3.3, 5.0, 9.0, 12, 15, 24, ±5.0, ±9.0, ±12, ±15 or ±24V DC. Standard features include short circuit protection, I/O isolation of 1,500V DC, 85% efficiency and operation over a wide temperature range of -40 to 105°C (to 100°C with no derating) and with no heat sinking required. Cooling is by free-air convection.
The mean time between failure (MTBF) per MIL HDBK 217F is greater than 3.5Mhours.
All models are RoHS-compliant. The SMT case has an
The ML100E family is packaged in a miniature, surface mount case has an industry standard pin-out.
All models are available on tape/reel for use with automated production equipment.
View PDF