Features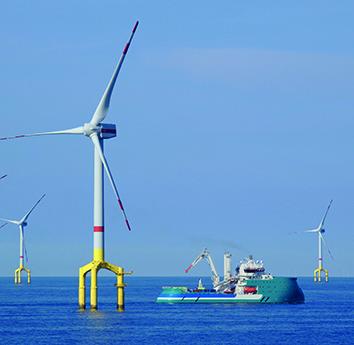 Technologies to harness wind power for net zero - September 2023
The offshore wind industry has a major role to play in reducing carbon emissions, but the industry faces a number of challenges. ABB Energy Industries discusses some technology developments which are...
More details...
AC/DC power factor correction module offers up to 1,512W
A full brick package developed by TDK-Lambda, the PF1500B-360, is for high voltage distributed power architectures
More details...
Power Electronics Europe News
Dimmable LED controller supports multiple topologies
Available in a compact MSOP-10EP package, the
TS19501CB10H is a single channel LED driver with low-side-current sense and a device temperature grade 1 (-40 to 125°C). It supports typical topologies such as boost, buck-boost and
Single-ended primary-inductor converter (
SEPIC) and operates in continuous conduction mode (CCM), discontinuous conduction mode (DCM) and boundary conduction mode (BCM).
The jitter function provides an effective spread spectrum to reduce EMI. Output current regulation is based on average current mode control supervised by a control loop. The fault flag is connected to a pull-up resistor from V DC. The fault status flag is latched by the timer when output is low.
The LED controller is optimised for automotive lighting applications but can also be used for LED applications that use buck-boost topology.
View PDF