Features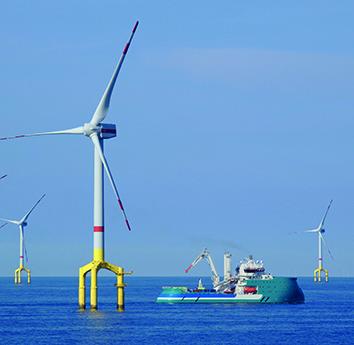 Technologies to harness wind power for net zero - September 2023
The offshore wind industry has a major role to play in reducing carbon emissions, but the industry faces a number of challenges. ABB Energy Industries discusses some technology developments which are...
More details...
AC/DC power factor correction module offers up to 1,512W
A full brick package developed by TDK-Lambda, the PF1500B-360, is for high voltage distributed power architectures
More details...
Power Electronics Europe News
GaNFast Power ICs enable USB-PD 100 W Charger
Navitas Semiconductor partners with HYPER by Sanho Corporation to introduce the HyperJuice 100-W 4-port charger with GaNFast (Gallium Nitride) power ICs to achieve the smallest portable form-factor.
Measuring 85.3 x 60.8 x 28.9 mm the HyperJuice 100W is powerful enough to charge two 15" Macbooks simultaneously (via the 2x USB-C), with flexibility for two more mobile devices via the additional two USB-A ports. "We wanted to make the smallest, most flexible 100W charger ever, so the circuit board and components are laid out in the most compact and space-efficient manner using only the industry's most efficient components that can deliver the best performance," said Daniel Chin, CEO of HYPER by Sanho Corporation, continuing "GaNFast technology enables 45 % lower energy loss than the Silicon chargers in the market today, and for the ultimate in portability, at only 208 g it's 50 % lighter than competition too". The 100 W HyperJuice uses power-sharing technology to deliver optimal charging to a vast array of multiple devices from watches and air-pod chargers, all the way to a single 100 W for the new Apple 16" Macbook. Either of the two USB-C outputs can deliver the maximum 100 W as specific by the USB Power Delivery (PD) specification, with the two USB-A sockets providing up to 18 W each for lower power, quick-charge or legacy systems. Capable of world-wide AC voltage input, the HyperJuice is supplied with 'snap-fit' AC adapters (UK, EU/Korea, AU) to support the international traveler without additional bulky, heavy converters. "As shown by the $1.5M Kickstarter backing, confidence in the 100W HyperJuice is extremely high," said Gene Sheridan, CEO of Navitas.