Features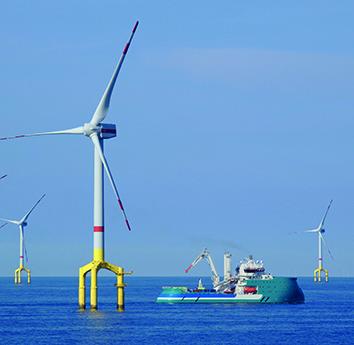 Technologies to harness wind power for net zero - September 2023
The offshore wind industry has a major role to play in reducing carbon emissions, but the industry faces a number of challenges. ABB Energy Industries discusses some technology developments which are...
More details...
AC/DC power factor correction module offers up to 1,512W
A full brick package developed by TDK-Lambda, the PF1500B-360, is for high voltage distributed power architectures
More details...
Power Electronics Europe News
Dengrove offers reference design for rail surge protection
The R-REF04-RIA12-1 board targets high-voltage applications up to 110V and the R-REF04-RIA12-2 is intended for DC input current up to 10A. Both are input-side fused and can be used with single-output DC/DC converters up to 45A. The boards feature a universal pinout for 2.0 x 1.0 (50 x 24mm) quarter-brick and half-brick standard case sizes. Users can choose from converters of power ratings up to 240W, says Dengrove Electronic Components.
RIA12 surge protection is via an active input-voltage clamp featuring a surge-stopper IC, which acts quickly to block surge voltages up to 385V DC. The clamp circuit also provides in-rush current limiting. The boards provide a nominal value of hold-up capacitance, with connectors to add extra capacitance if required. The input, output, and hold-up connections feature cage-clamp terminals and there are isolated connections for fan power and system-enable.
The distributor stocks the reference boards and a selection of applicable Recom DC/DC converters. The specialist distributor can also advise customers on selection for projects.
View PDF