Features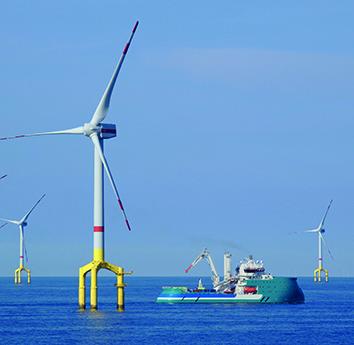 Technologies to harness wind power for net zero - September 2023
The offshore wind industry has a major role to play in reducing carbon emissions, but the industry faces a number of challenges. ABB Energy Industries discusses some technology developments which are...
More details...
AC/DC power factor correction module offers up to 1,512W
A full brick package developed by TDK-Lambda, the PF1500B-360, is for high voltage distributed power architectures
More details...
Power Electronics Europe News
Cypress and Murata collaborate to reduce Wi-Fi-Bluetooth module form factor
Wearables, smart home products, and portable audio applications can all benefit from longer battery life. The power usage for the Type 1LV (CYW43012) is approximately 54% lower in direct traffic indication map (DTIM) 1, 60% lower in DTIM 3, up to 50% for 2.4GHz and 28% lower for 2.4GHz TX, compared with the earlier Type 1DX (CYW4343W).
The dual band Wi-Fi 11a/b/g/n/ (11ac Friendly) Bluetooth 5.0 module is based on the Cypress CYW43012 combo chipset. It provides data transference rates up to 78Mbits per second on Wi-Fi and 3Mbits per second on Bluetooth. The Type 1LV supports a range of popular processors including PSoC6, i.MX RT, STM32, i.MX, and IP camera platforms, as well as Linux and RTOS based applications.
Hardware mechanisms and algorithms ensure optimal Wi-Fi and Bluetooth coexistence, says the company. An embedded Ipv6 network stack keeps the host processor in sleep mode while maintaining network connections. The module also supports Bluetooth Low Energy (LE) 2Mbits per second, LE secure connections, LE privacy 1.2, and LE data packet length extension.
The module size is 10.0 x 7.2 x 1.4mm. It will have a reference antennae design for FCC/IC certifications and CE conducted test to reduce development cost and time to market.
The Type 1LV module is in mass production now.
Visit Murata PCIM Europe 9- 523
View PDF