Features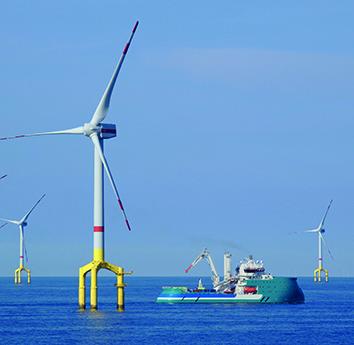 Technologies to harness wind power for net zero - September 2023
The offshore wind industry has a major role to play in reducing carbon emissions, but the industry faces a number of challenges. ABB Energy Industries discusses some technology developments which are...
More details...
AC/DC power factor correction module offers up to 1,512W
A full brick package developed by TDK-Lambda, the PF1500B-360, is for high voltage distributed power architectures
More details...
Power Electronics Europe News
IGBT family uses switching technology to reduce power loss
The initial device in the 650V H2-series IGBT family has been optimized to deliver high-speed switching performance by improving fast turn-off switching in applications such as welding machines, power factor correction and high switching converters.
It has been designed with the patent pending AlphaIGBT technology and is claimed to feature industry-leading fast turn-off and offers low VCE(SAT) at 2.05V. This reduces power loss incurred during conduction and switching. The 650V minimum BVCES rating and BV performance allow for a larger safety margin to prevent sudden damage from voltage transients, says the company. Low turn-on di/dt and high turn-on dv/dt switching performance lower EMI.
The IGBTs have a soft and fast freewheeling diode and operate at temperatures up to 150°C.
View PDF