Features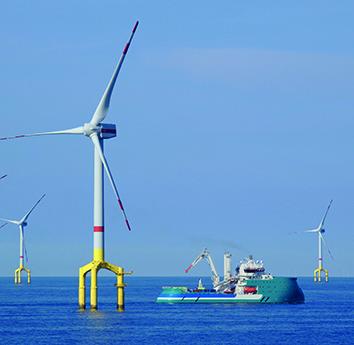 Technologies to harness wind power for net zero - September 2023
The offshore wind industry has a major role to play in reducing carbon emissions, but the industry faces a number of challenges. ABB Energy Industries discusses some technology developments which are...
More details...
AC/DC power factor correction module offers up to 1,512W
A full brick package developed by TDK-Lambda, the PF1500B-360, is for high voltage distributed power architectures
More details...
Power Electronics Europe News
Digital signal controllers reduce latency and power consumption
According to the company, they deliver the performance needed to implement more sophisticated non-linear, predictive and adaptive control algorithms at higher switching frequencies. Such algorithms enable power-supply designs that are more energy efficient and have better power-supply specifications, says the company.
Compared with the previous generation of DSCs, the GS devices provide less than half the latency, when used in a three-pole three-zero compensator, and consume up to 80% less power in any application.
They include features such as Live Update Flash, for high-availability or always-on systems. Another feature, Live Update changes the power supply's firmware, including the active compensator calculation code, while maintaining continuous regulation.
There are up to five 12bit ADCs with up to 22 ADC inputs, providing total throughput of 16Msample/s with a 300ns ADC latency. For high precision designs, there are 12bit DACs for each of the four analogue comparators. Two on-chip programmable gain amplifiers can be used for current sensing and other precision measurements. The level of integration reduces the number of external components required, saving cost and board space.
The controllers are suitable for computing and telecomms AC/DC and DC/DC power supplies, industrial solar inverters, LED lighting, HID lighting, battery chargers, projectors and welders, and automotive LED and HID headlights and DC/DC converters.
The company's MPLAB Starter Kit for Digital Power (DM330017-2) is also available.
A Digital Compensator Design Tool, available free of charge, helps engineers to calculate the optimum compensator co-efficients required to maximise the performance of designs.
View PDF