Features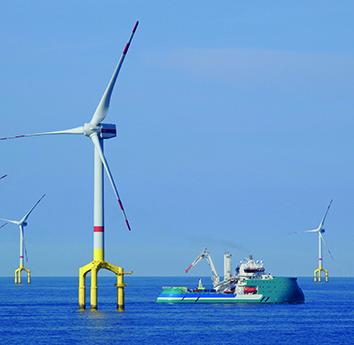 Technologies to harness wind power for net zero - September 2023
The offshore wind industry has a major role to play in reducing carbon emissions, but the industry faces a number of challenges. ABB Energy Industries discusses some technology developments which are...
More details...
AC/DC power factor correction module offers up to 1,512W
A full brick package developed by TDK-Lambda, the PF1500B-360, is for high voltage distributed power architectures
More details...
Power Electronics Europe News
Integrated power module delivers single control supply

The STK5Q4U362J-E and STK5Q4U362J-E IGBT/FRD modules' control inputs and status outputs are at low voltage levels, to make them directly compatible with widely-used system microcontrollers, says the company.
Under-voltage protection and trip input for shutdown are included. Peak output current is 16A (STK5Q4U352J-E) and 20A (STK5Q4U362J-E).
The compact, DIP modules for high voltage, three-phase motor drives can be used in air conditioning, industrial motor control, washing machine, dish washer and refrigerator designs.
View PDF