Features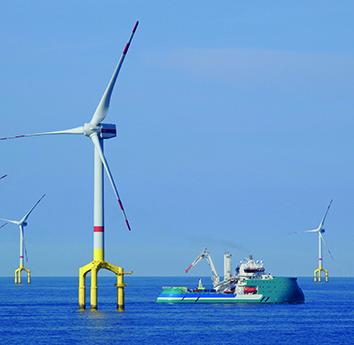 Technologies to harness wind power for net zero - September 2023
The offshore wind industry has a major role to play in reducing carbon emissions, but the industry faces a number of challenges. ABB Energy Industries discusses some technology developments which are...
More details...
AC/DC power factor correction module offers up to 1,512W
A full brick package developed by TDK-Lambda, the PF1500B-360, is for high voltage distributed power architectures
More details...
Power Electronics Europe News
The S6Bl111A LED driver makes LED front lighting systems smaller and more cost effective, says Cypress Semiconductor....
Vicor has released a family of high density PFM AC/DC front-end modules in the rugged VIA package....
Single-chip protection for one-cell Li-Ion (Li ) and lithium-polymer batteries, the AP9214L has been introduced by Diodes....
Combining a low-power optical sensor with an EFM32 Gecko microcontroller delivers a cost-effective module....
Suitable for industrial lighting systems, the LBC-160 LED drivers from MicroPower Direct protect to IP65/IP67....
Modules from Vishay Intertechnology have low-profile MTP PressFit packaging for welding machines, USPs and motor drives....
The LT3066 LDO voltage linear regulator has improved power supply rejection ratio (PSRR) capability, says Linear Technology....
Achievements in Low Dispersion Buffers and High Current High-Threshold Voltage p-GaN Devices Presented by Imec at IEDM 2015...
Offering 20Mbit/s data transmission, the TLP2768A from Toshiba is for high-speed communication interfaces....
To provide more precise images for healthcare devices, Texas Instruments has released 16-channel analogue front ends (AFEs)....