Features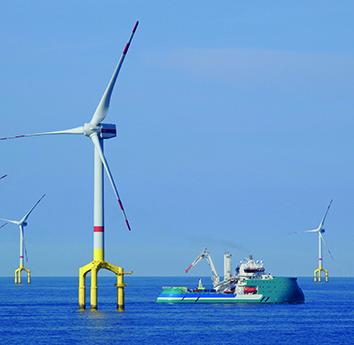 Technologies to harness wind power for net zero - September 2023
The offshore wind industry has a major role to play in reducing carbon emissions, but the industry faces a number of challenges. ABB Energy Industries discusses some technology developments which are...
More details...
AC/DC power factor correction module offers up to 1,512W
A full brick package developed by TDK-Lambda, the PF1500B-360, is for high voltage distributed power architectures
More details...
Power Electronics Europe News
Topside cooling technology has been integrated into high-power enhancement-mode devices by GaN Systems. ...
By integrating two eGaN power FETs into a single device, the EPC2104 half bridge, monolithic GaN transistor saves space....
PEM will demonstrate its range of Rogowski technology-based, wide-bandwidth current probes at PCIM next month....
The LTC3892 is a high voltage dual output synchronous step-down DC/DC controller from Linear Technology which draws just 29µA...
A new book gives more insights...
Expansion of the Cool-Power ZVS PoL regulator range by Picor introduces three high efficiency buck-boost regulators....
Claimed to be fastest silicon diodes in the world, Qspeed LQA150 devices feature softness for low EMI....
Ferrite material developed by TDK is characterised by low losses at high frequencies. ...
A CC-RL C compiler development environment for Renesas Europe's RL78 16bit microcontrollers has been announced....
Isolated DC/DC converters within Vicor's ChiP power components range now cover critical applications....