Features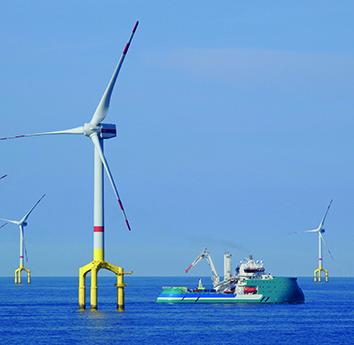 Technologies to harness wind power for net zero - September 2023
The offshore wind industry has a major role to play in reducing carbon emissions, but the industry faces a number of challenges. ABB Energy Industries discusses some technology developments which are...
More details...
AC/DC power factor correction module offers up to 1,512W
A full brick package developed by TDK-Lambda, the PF1500B-360, is for high voltage distributed power architectures
More details...
Power Electronics Europe News
The EPC2046 GaN power transistor delivers 200V, 25mΩ in a small form factor, claims Efficient Power Conversion (EPC)....
TDK Corporation has introduced the iFB series of 557 to 600W rated DC/DC converters. ...
The CIPOS Mini intelligent power module (IPM) combines a single switch boost PFC stage and a three-phase inverter....
Isolated eight-brick converters offer 95% efficiency and 'leading' thermal performance at ambient temperatures, says Ericsson...
SiC Chips for Sintering...
For the first time, Trends in Lighting (TiL) will run in parallel to the seventh annual LED professional Symposium Expo...
Single output PQC power supplies from Murata Power Solutions, offer up to 95% power efficiency....
Zettler Electronics offers the mini AZ SR131 power relay, capable of switching up to 35A at 277V AC....
The ADF5356 is a 13.6GHz wideband synthesizer from Analog Devices that is integrated for reduced system size....
MIL-COTS DC/DC converters and MIL-STD input filter from Vicor meet advanced SWaP-C requirements....