Features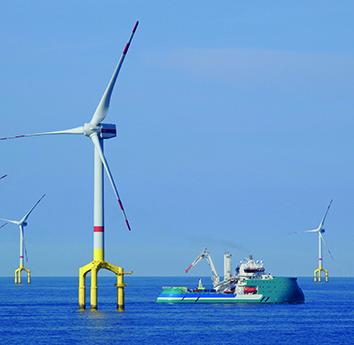 Technologies to harness wind power for net zero - September 2023
The offshore wind industry has a major role to play in reducing carbon emissions, but the industry faces a number of challenges. ABB Energy Industries discusses some technology developments which are...
More details...
AC/DC power factor correction module offers up to 1,512W
A full brick package developed by TDK-Lambda, the PF1500B-360, is for high voltage distributed power architectures
More details...
Power Electronics Europe News
The InnoSwitch3-Pro enables digital micro-stepping of voltage and current for battery charge control, says Power Integrations...
The EPC9130 GaN-based 48 to 12V regulated power supply development board reduces size, boosts efficiency, says EPC....
Texas Instruments introduces an active clamp flyback chipset and three-level buck battery charger at APEC 2018....
650V SiC Schottky diodes,by ON Semiconductor, are claimed to offer higher efficiency, power density and lower system costs....
The ZXGD3113 synchronous rectifier controller, when coupled with a MOSFET, can replace lossy Schottky rectifiers, says Diodes...
A current sensor IC from Allegro MicroSystems Europe is designed for giant magneto-resistive (GMR) projects....
A synchronous buck converter and boost controller released by Analog Devices operates from 3.0 to 42V inputs....
Designed for rugged industrial and automotive applications, Texas Instruments releases two families of synchronous converters...
Maxim Integrated claims that its MAX12900 sensor saves space and up to 50% power compared with traditional models....
Diodes says that the DESD3V3Z1BCSF-7 is its most advanced dataline transient voltage suppressor (TVS)....