Features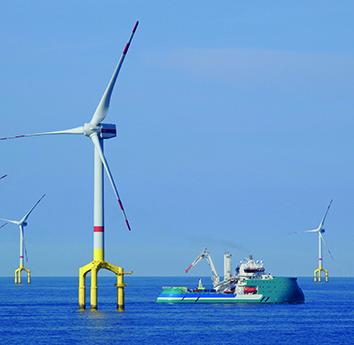 Technologies to harness wind power for net zero - September 2023
The offshore wind industry has a major role to play in reducing carbon emissions, but the industry faces a number of challenges. ABB Energy Industries discusses some technology developments which are...
More details...
AC/DC power factor correction module offers up to 1,512W
A full brick package developed by TDK-Lambda, the PF1500B-360, is for high voltage distributed power architectures
More details...
Power Electronics Europe News
Analog Devices has announced the Power by Linear LTM4661 low power, step-up µModule regulator....
Four companies form the Power Stamp Alliance to enable a multi-vendor supply chain for open compute projects and data centres...
Designed for harsh environments, Recom's RPA100H and RPA200H are available from Dengrove Electronic Components....
The PKU4300D 1/ 16th bus converter can replace 1 /8th devices in distributed and intermediate bus applications....
Alpha and Omega Semiconductor's Type-C Power Delivery (PD) -compliant load switch has up to 28V over-voltage protection...
Recom has added two- and three-phase AC/DC DIN-rail power supplies to its power supplies ranging from 0.25 to 1000W....
Vicor claims that its latest Power-on-Package (PoP) ChiP-set can be used effectively, close to XPUs...
The 2018 conference programme includes electric vehicle (EV) technologies as well as power device design and packaging....
DC/DC converters from CUI's Power Group are designed for solar power equipment, wind turbines and electric charging stations....
Littelfuse adds two 1200V silicon carbide (SiC) n-channel MOSFETs to its portfolio of power semiconductor devices....