Features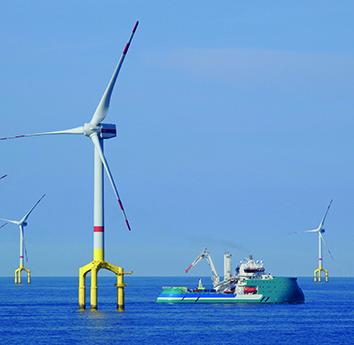 Technologies to harness wind power for net zero - September 2023
The offshore wind industry has a major role to play in reducing carbon emissions, but the industry faces a number of challenges. ABB Energy Industries discusses some technology developments which are...
More details...
AC/DC power factor correction module offers up to 1,512W
A full brick package developed by TDK-Lambda, the PF1500B-360, is for high voltage distributed power architectures
More details...
Power Electronics Europe News
Alpha and Omega Semiconductor increases the power rating with its latest half-bridge power stage for coil drivers....
The TSON packaged device, it is the smallest capacitive coupled 1b type MOSFET relay, says Panasonic Industry Europe...
Bourns adds three semi-shielded power inductors with high operating temperature and which are automotive qualified....
The company has combined thin wafer technology and a new package form factor for its discrete power MOSFETs...
Murata says that its NFM15HC435D0E3 multi-layer ceramic capacitor (MLCC) provides 4.3μF capacitance in a 0402 case....
Toshiba has designed the DF2B6M4BSL TVS diode for the ESD protection of antennas and high-speed signal lines....
The GaN-based inverter reference design enhances motor system performance, range, precision and torque, says EPC...
Non-isolated digital quarter brick DC/DC converter delivers 1200W peak power without stress, says Flex Power Modules...
The RACM600-L is a 600W peak AC/DC power supply for industrial, household and medical applications....
Power Integrations adds two high-voltage InnoSwitch3-AQ ICs to reduce component count in vehicles and industrial designs...