Features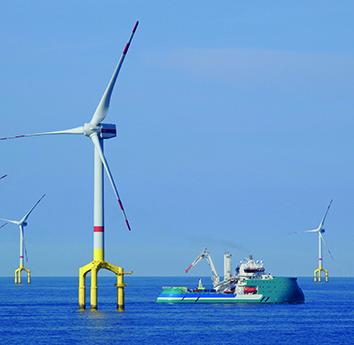 Technologies to harness wind power for net zero - September 2023
The offshore wind industry has a major role to play in reducing carbon emissions, but the industry faces a number of challenges. ABB Energy Industries discusses some technology developments which are...
More details...
AC/DC power factor correction module offers up to 1,512W
A full brick package developed by TDK-Lambda, the PF1500B-360, is for high voltage distributed power architectures
More details...
Power Electronics Europe News
STMicroelectronics expands three of its advanced high-voltage power MOSFET families with the introduction of two packages....
APEC launches cost-effective, N-channel enhancement-mode power MOSFETs offering a fast switching performance....
Several Powerex SiC Modules have now been certified RoHS (Restriction of Use of Hazardous Substances) compliant....
PCIM Europe 2014 exhibition and conference takes place from 20 - 22 May 2014 at the exhibition centre Nuremberg....
Toshiba Electronics Europe extends its family of 650V SiC Schottky barrier diodes with 6, 8 and 10A versions....
SiC rectifiers from GeneSiC Semiconductor are available in the 650 to 3300V range for micro-solar inverter use. ...
PFC and inverter stage are integrated into the IRAM630-1562F intelligent power module (IPM) from International Rectifier. ...
The Skyper 12 press-fit, half-bridge driver from Semikron, saves board costs, as well as assembly and soldering processes....
Designed way to measure current in three phases, the RCTrms three-phase current transducer is from PEM....
EPCOS multilayer varistors from TDK, have a footprint of just 0.47x0.47x0.1mm and are supplied in LGA packaging....