Features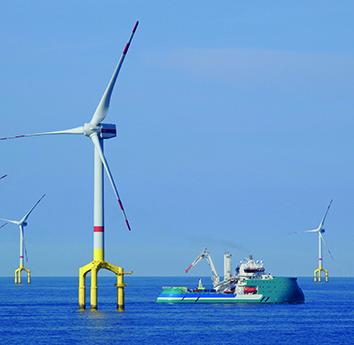 Technologies to harness wind power for net zero - September 2023
The offshore wind industry has a major role to play in reducing carbon emissions, but the industry faces a number of challenges. ABB Energy Industries discusses some technology developments which are...
More details...
AC/DC power factor correction module offers up to 1,512W
A full brick package developed by TDK-Lambda, the PF1500B-360, is for high voltage distributed power architectures
More details...
Power Electronics Europe News
Texas Instruments claims that the LM25149-Q1 and LM25149 DC/DC controllers are the first to integrate an active EMI filter...
The distributor supports Mean Well's compact module ranges to provide a broad range of modular power supplies worldwide...
The NuEVA HF development platform by NuCurrent offers patented high frequency wireless charging for 'place-anywhere' charging...
The TSV7722 can be used for signal conditioning and current measurement in power conversion circuits and optical sensors...
The company adapts to restrictions around Covid-19 and returns to PCIM Digital to launch a new device at this year's virtual ...
Vox Power adds two dual-slot 300W output modules with medical approvals to its NEVO series of modular power supplies...
The latest member of Renesas Electronics' low power microcontroller family, the RE01B has Bluetooth 5.0 support...
Efficient Power Conversion (EPC)'s laser driver is the latest in the eToF family and is optimised for augmented reality...
High-efficiency LNK3207 ICs reduce BOM count and simplify buck converter design for appliances, sensors and metering applications...
Empower Semiconductor announced they have achieved the world's fastest transient response times in the Integrated Voltage Regulator family of Power Management devices...