Features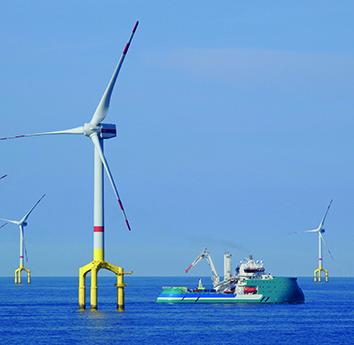 Technologies to harness wind power for net zero - September 2023
The offshore wind industry has a major role to play in reducing carbon emissions, but the industry faces a number of challenges. ABB Energy Industries discusses some technology developments which are...
More details...
AC/DC power factor correction module offers up to 1,512W
A full brick package developed by TDK-Lambda, the PF1500B-360, is for high voltage distributed power architectures
More details...
Power Electronics Europe News
Vox Power adds two dual-slot 300W output modules with medical approvals to its NEVO series of modular power supplies...
The latest member of Renesas Electronics' low power microcontroller family, the RE01B has Bluetooth 5.0 support...
Efficient Power Conversion (EPC)'s laser driver is the latest in the eToF family and is optimised for augmented reality...
High-efficiency LNK3207 ICs reduce BOM count and simplify buck converter design for appliances, sensors and metering applications...
Empower Semiconductor announced they have achieved the world's fastest transient response times in the Integrated Voltage Regulator family of Power Management devices...
Power Integrations adds LNK3207 to its LinkSwitch family to enable higher power offline buck converter designs...
Rectifiers in the AlphaZBL family target high power adapters and power supplies, says Alpha and Omega Semiconductor (AOS)...
Infineon Technologies has combined a 50A Trenchstop 5 fast-switching IGBT and a CoolSiC Schottky diode for a hybrid device...
The CBI series of DIN rail mount DC-UPS from Italian manufacturer, Adel Systems, is now available from Relec Electronics...
SiC enables conversion efficiencies of up to 99.5 % at smaller size and weight...