Features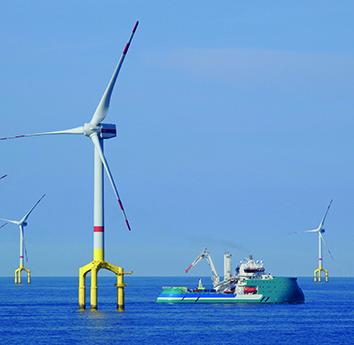 Technologies to harness wind power for net zero - September 2023
The offshore wind industry has a major role to play in reducing carbon emissions, but the industry faces a number of challenges. ABB Energy Industries discusses some technology developments which are...
More details...
AC/DC power factor correction module offers up to 1,512W
A full brick package developed by TDK-Lambda, the PF1500B-360, is for high voltage distributed power architectures
More details...
Power Electronics Europe News
At CES in Las Vegas, onsemi unveils three new members of its SiC family, a MOSFET and two Schottky diodes...
Rohm introduces the RA1C030LD MOSFETs characterised by low power dissipation in a compact package...
Diodes has developed a three-level configurable slew-rate controlled power switch for power rail management in SSDs...
EPC launches two GaN FETs in a thermally enhanced QFN package for low on-resistance and small Qg, Qgd, Qoss figures...
A quarter brick, non-isolated digital DC/DC converter provides 48 to 12V bus conversion in telecoms and computing equipment ...
In the AP43776Q, Diodes addresses USB PD 3.1 SPR, PPS, and QC protocols in a single, automotive-compliant device....
TDK extends its high power density 7.5kW Genesys programmable DC power supplies with six new output configurations. ...
Two amplifiers from STMicroelectronics target automotive AVAS (acoustic vehicle alert systems) such as eCall and telematics...
Off-line CV/CC zero voltage switching flyback ICs can reduce the component count and PCB area, says Power Integrations...
The four 650V, 1.0A devices in Nexperia's Clip-bonded FlatPower (CFP) diodes are for industrial and automotive applications...