Features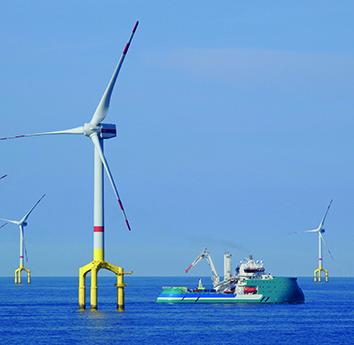 Technologies to harness wind power for net zero - September 2023
The offshore wind industry has a major role to play in reducing carbon emissions, but the industry faces a number of challenges. ABB Energy Industries discusses some technology developments which are...
More details...
AC/DC power factor correction module offers up to 1,512W
A full brick package developed by TDK-Lambda, the PF1500B-360, is for high voltage distributed power architectures
More details...
Power Electronics Europe News
PCB-based relay can be used as the main switching element in three-phase systems, says Panasonic Industry...
Combination Extends Renesas' Leadership in Embedded Solutions for the Fast-Growing IoT, Industrial, and Automotive Markets...
The distributor has added the AD9081 and AD9082 multi-channel, mixed signal RF converters to its linecard...
The LHP150F and LHP300F have a peak power capability of 200% for industrial applications, says Cosel...
Combo ReDrivers from Diodes support Microsoft's power saving requirements for personal and industrial PCs...
The Vishay Dale IHLP-2020CZ-8A high temperature IHLP low profile, high current inductor is supplied in a 2020 case size...
The AOZ97774QE supports 5G wireless, networking, optical communications and general purpose DC/DC applications....
Easing the transition to high-efficiency wide-bandgap technology, STMicroelectronics has released the MasterGaN3 and MasterGaN5 integrated power packages for applications up to 45W and 150W, respectively...
ST and Cree/Wolfspeed announced on August 17 the expansion of an existing multi-year, long-term silicon carbide wafer supply agreement...
Designed for light vehicle generators the diode is produced by Bosch and based on Infineon's integrated chip technology...