Features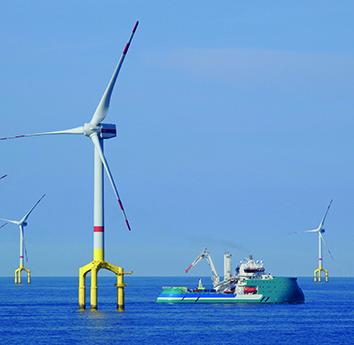 Technologies to harness wind power for net zero - September 2023
The offshore wind industry has a major role to play in reducing carbon emissions, but the industry faces a number of challenges. ABB Energy Industries discusses some technology developments which are...
More details...
AC/DC power factor correction module offers up to 1,512W
A full brick package developed by TDK-Lambda, the PF1500B-360, is for high voltage distributed power architectures
More details...
Power Electronics Europe News
The ACS37800 Hall-effect IC integrates power, voltage and current monitoring and reinforced isolation....
A family of two-wire unipolar and latch switch ICs from Diodes have self-diagnostics for automotive proximity and sensing...
The RPMH series of non-isolated switching regulators has an extended rating of 1.5A with no increase in size...
EPC2055 eGaN FETs are smaller, more efficient and more reliable than alternatives, says from Efficient Power Conversion (EPC)...
The AOTL66518 and AOB66518L MOSFETs, released by Alpha and Omega Semiconductor have low on-resistance....
Microchip is offering engineering silicon of the radiation-toleration (RT) PolarFire FPGA to create hardware prototypes. ...
Two EiceDRIVER X3 Enhanced families increase design flexibility and reduce hardware complexity...
Omron Electronics Components Europe unveils the G2RG-X 500VDC relay aimed at pre-charge circuits in high current DC applicati...
The ISL73141SEH is a single-chip 14-bit, 1MSPS, successive approximation register (SAR) ADC for rad-hard applications....
Four devices based on UnitedSiCís Gen 4 SiC FET technology enable new performance levels, says the company....