Features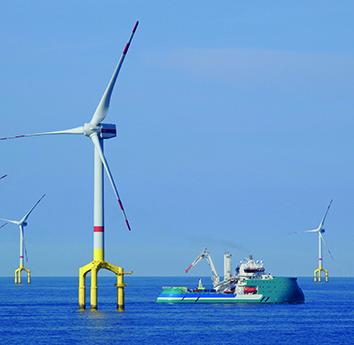 Technologies to harness wind power for net zero - September 2023
The offshore wind industry has a major role to play in reducing carbon emissions, but the industry faces a number of challenges. ABB Energy Industries discusses some technology developments which are...
More details...
AC/DC power factor correction module offers up to 1,512W
A full brick package developed by TDK-Lambda, the PF1500B-360, is for high voltage distributed power architectures
More details...
Power Electronics Europe News
New gate driver eliminates one in six modules; substantially reduces system complexity ...
UnitedSiC has responded to the power designer's requests for higher-performance, higher-efficient SiC FETs with 750 V 6 mOhm...
Technology benefits include circuit consistency of /- 5um thanks to the highly mechanized production process...
The MCF8316A and MCT8316A BLDC motor drivers provide real-time control capabilities to optimise acoustic performance...
Highly cost-effective, scalable, and convenient methodology for heterogeneous integration of different semiconductor process technologies...
STMicroelectronics offers the STEVAL-NRG011TV board for 200W digital power design for LED and OLED TVs...
Infineon Technologies has introduced the 22kW REF-22K-GPD-INV-EASY3B based on its CoolSiC MOSFET....
Murata claims that the Type 2AB is the smallest ultra-wideband module and is optimised for use in low power IoT...
PCB-based relay can be used as the main switching element in three-phase systems, says Panasonic Industry...
Combination Extends Renesas' Leadership in Embedded Solutions for the Fast-Growing IoT, Industrial, and Automotive Markets...