Features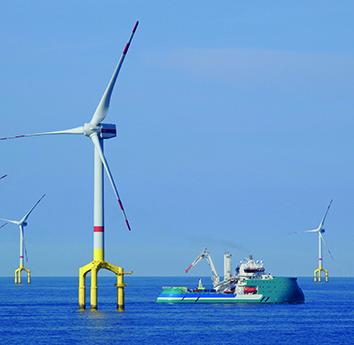 Technologies to harness wind power for net zero - September 2023
The offshore wind industry has a major role to play in reducing carbon emissions, but the industry faces a number of challenges. ABB Energy Industries discusses some technology developments which are...
More details...
AC/DC power factor correction module offers up to 1,512W
A full brick package developed by TDK-Lambda, the PF1500B-360, is for high voltage distributed power architectures
More details...
Power Electronics Europe News
Film capacitor manufacturer ICW has introduced the FT polypropylene capacitors. ...
Two switching regulator series archive high operating voltage, extended temperature, and small layout requirement, says Rohm....
A total of 17 AEC-Q100-qualified, high-voltage LDOs support applications that connect directly to a car battery....
A new report from IHS suggests that the combined MLPE market will experience considerable growth to reach $1billion in 2018....
White LEDs from Toshiba combine cost-effective GaN-on-Si chips with an industrial standard 3535 lens type package. ...
SmartFusion2 SoC FPGA and Igloo2 FPGA families conform to NSA IAD SIG guidelines for hi-rel design....
Two unscreened high-reliability TVS (transient voltage suppression) diodes are available from Littelfuse. ...
Four 1A FRED Pt ultrafast recovery rectifiers have been introduced by Vishay Semiconductors....
AEC-Q100-qualified, high-voltage LDOs from Texas Instruments are qualified for automotive and industrial applications. ...
Big Deal in Power Semiconductor Industry...