Features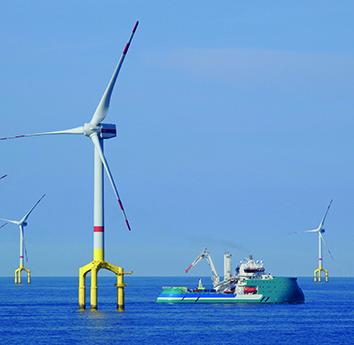 Technologies to harness wind power for net zero - September 2023
The offshore wind industry has a major role to play in reducing carbon emissions, but the industry faces a number of challenges. ABB Energy Industries discusses some technology developments which are...
More details...
AC/DC power factor correction module offers up to 1,512W
A full brick package developed by TDK-Lambda, the PF1500B-360, is for high voltage distributed power architectures
More details...
Power Electronics Europe News
The X1, X2 and Y2 film capacitors suppress EMI and are suitable for suit automotive and industrial applications...
Flex Power Modules has added a 36 to 75V input range for telecom/PoE applications to its BMR492 series...
Vishay Intertechnology offers the MCB ISOA resistor in a compact SOT-227 package for mounting on a heatsink....
The isolated, regulated converters for railway applications are available in a DIP24 industry standard format....
Murata has used resin moulding to create the EVA series of MLCCs for onboard chargers and wireless power transfer...
The 150A rms EPC9186 inverter reference design uses EPC2302 eGaN FETs and supports a wide input DC voltage....
PCIM Europe 2023 announces the winners of the Conference's Best Papers, Young Engineer and Young Researcher awards....
The 50mΩ MOS7 super junction MOSFET family is designed for high efficiency, high density applications....
The RPA40-FR series is a series of compact board-mount through-pin DC/DC converters from Recom....
Infineon builds on its HybridPack Drive concept of integrated B6 packaging for a high power density power module...