Features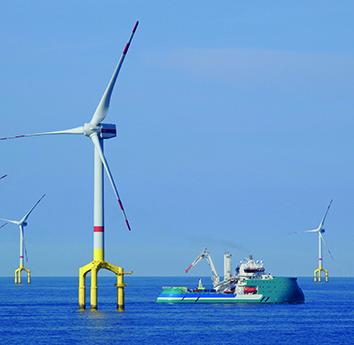 Technologies to harness wind power for net zero - September 2023
The offshore wind industry has a major role to play in reducing carbon emissions, but the industry faces a number of challenges. ABB Energy Industries discusses some technology developments which are...
More details...
AC/DC power factor correction module offers up to 1,512W
A full brick package developed by TDK-Lambda, the PF1500B-360, is for high voltage distributed power architectures
More details...
Power Electronics Europe News
The global power module market is projected to be nearly one third of the power semiconductor market by 2019, reports IHS....
Freescale expands its hardware- and software-compatible battery cell portfolio with a three- to six-cell Li-Ion controller....
According to EPC, the EPC2039 is sized, and priced, for wireless power transfer and other high frequency applications. ...
Two DC/DC buck converters from Diodes uses a light-load algorithm to improve efficiencies....
Able to operate at temperatures as low as -40°C, the Recom AC/DC power supplies are available from Dengrove....
Energy harvesting PMICs from Cypress enable tiny, solar-powered wireless sensors for IoT applications. ...
Cree Power & RF IPO under Wolfspeed...
The HTB28 is claimed to be the industry's first hermetic hybrid DC/DC converter rated at 185ºC in a one inch wide package....
The organiser of the LED professional Symposium Expo 2015 (LpS 2015), announces 60 technical presentations; seven workshops...
Offered in a 3 x 3mm QFN package, the MIC24046-H is a pin-configurable 5A synchronous buck converter from Micrel....