Features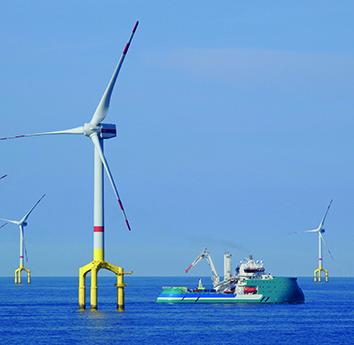 Technologies to harness wind power for net zero - September 2023
The offshore wind industry has a major role to play in reducing carbon emissions, but the industry faces a number of challenges. ABB Energy Industries discusses some technology developments which are...
More details...
AC/DC power factor correction module offers up to 1,512W
A full brick package developed by TDK-Lambda, the PF1500B-360, is for high voltage distributed power architectures
More details...
Power Electronics Europe News
ETSI- and ITU-compliant 1.75kW modules have been added to Vicorís isolated BCM (Bus converter Module) range....
Wide bandgap (WBG) technologies will reshape part of the industry, especially SiC for high-voltage devices....
At PCIM 2014 in Nuremberg PEE will host a Panel Discussion with leading industry experts on the hot topic GaN and SiC vs Si...
High voltage units have been introduced within the TDK-Lambda Z series....
DALI LED power supplies, LED drivers and controllers from Stadium Power, offer the ability to tailor lighting systems....
At PCIM Europe, PEM will launch its next-generation CWT current probes for high-speed and high power-density applications. ...
Standard three-level, press-pack IGBT phase leg stacks from Ixys have power rating up to 16MW....
Synchronous, step down, switching regulators , the XR76108, XR76112 and XR76115 have been added to Exar's PowerBlox range....
A PFC controller from Fairchild allows designers to use small passive components in high power applications....
Board developers can design PoL and achieve the highest FPGA performance at the lowest system power, says Altera....