Features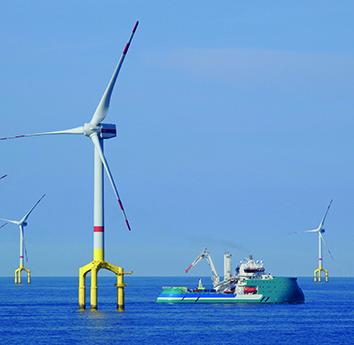 Technologies to harness wind power for net zero - September 2023
The offshore wind industry has a major role to play in reducing carbon emissions, but the industry faces a number of challenges. ABB Energy Industries discusses some technology developments which are...
More details...
AC/DC power factor correction module offers up to 1,512W
A full brick package developed by TDK-Lambda, the PF1500B-360, is for high voltage distributed power architectures
More details...
Power Electronics Europe News
Technology developed by Rohm Semiconductor ensures stable control of power supply circuits, even when capacitances are nF...
Murata claims that its latest laminated multilayer ceramic capacitors (MLCCs) are the smallest in the industry....
The latest industry standard package added to Infineon's CoolSiC MOSFET 1200V module range is a 62mm module....
A development board from STMicroelectronics means USB fast charging over USB-C is applicable to embedded system design...
Alpha and Omega Semiconductor adds EZBuck regulators with 30ns (min) on-time making them suitable for noise-sensitive designs...
At the virtual exhibition's Digital Days (7 to 8 July), Efficient Power Conversion (EPC) will highlight its eGaN FETs and ICs...
To streamline the design of converters based on IGBT modules, the company has released a tool to calculate heat loss....
Integrated Voltage Regulators (IVRs) featuring three outputs with no discrete components and can also be integrated directly into a SoC package to further reduce the power area and energy consumed...
Cambridge GaN Devices Ltd. (CGD) leads €10.3M project with 13 European Partners to deliver the most energy-efficient GaN power modules...
EPC Space, a joint venture company, will provide advanced, high-reliability, gallium nitride (GaN) power conversion solutions for critical spaceborne and other high reliability environments...