Features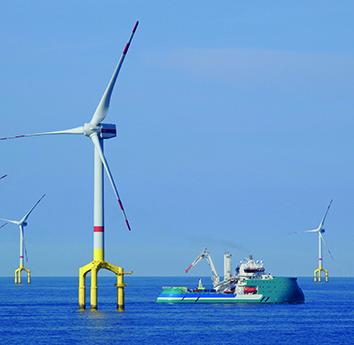 Technologies to harness wind power for net zero - September 2023
The offshore wind industry has a major role to play in reducing carbon emissions, but the industry faces a number of challenges. ABB Energy Industries discusses some technology developments which are...
More details...
AC/DC power factor correction module offers up to 1,512W
A full brick package developed by TDK-Lambda, the PF1500B-360, is for high voltage distributed power architectures
More details...
Power Electronics Europe News
The MIC69303RT 3A LDO voltage regulator by Microchip is offered in both plastic and hermetic ceramic packaging for space use....
Renesas Electronics has announced an automotive intelligent power device that controls power distribution in vehicles...
The integrated chip brings NFC wireless charging to ear buds and other miniature consumer devices....
The EPC21701 is capable of 15A pulsed current for time-of-flight (ToF) lidar in robotics, 3D security cameras and 3D sensing....
The BMR473 digital non-isolated PoL converter is now available in a surface-mount format with solder bump terminations....
The 3.5A SiP32433A/B and 6.0A SiP32434A/B are equipped with programmable current limits and over-voltage protection....
Bourns' highest current carrying power transient voltage suppressor (PTVS) diode is available in a compact package...
Direct bond copper package enhances power density compared with TO-leadless packages, says the company....
The MDT15N054PTRH has lower RDS(on) and a TOLL (TO-Leadless) package to manage motor controllers and battery systems...
The BQ79718-Q1 battery cell monitor and BQ79731-Q1 battery pack monitor are ASIL-D-compliant to improve range estimates...