Features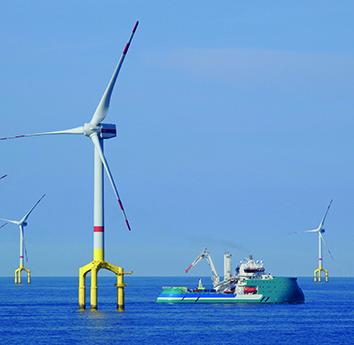 Technologies to harness wind power for net zero - September 2023
The offshore wind industry has a major role to play in reducing carbon emissions, but the industry faces a number of challenges. ABB Energy Industries discusses some technology developments which are...
More details...
AC/DC power factor correction module offers up to 1,512W
A full brick package developed by TDK-Lambda, the PF1500B-360, is for high voltage distributed power architectures
More details...
Power Electronics Europe News
Package technology allows a decrease in on-resistance while increasing mechanical strength says Alpha and Omega Semiconductor...
Recomís compact 230W power supply meets 2 x MOPP and is also suitable for household, industrial and IT equipment...
A 300W DC/DC power module from Efficient Power Conversion (EPC) uses DSCs and eGaN FETs to meet higher power density demands...
InnoSwitch3-AQ achieves Q100; operates efficiently from 30 V to 550 V DC input...
The GaN power semiconductor company will highlight new modules and design tools, present and take part in panel discussions...
Small automotive grade touchscreen controllers, the MXT288UD devices enable more smart surfaces, says Microchip...
The 1219 solid state, high power amplifier from Empower RF is now available from Richardson RFPD....
Technology developed by Rohm Semiconductor ensures stable control of power supply circuits, even when capacitances are nF...
Murata claims that its latest laminated multilayer ceramic capacitors (MLCCs) are the smallest in the industry....
The latest industry standard package added to Infineonís CoolSiC MOSFET 1200V module range is a 62mm module....