Features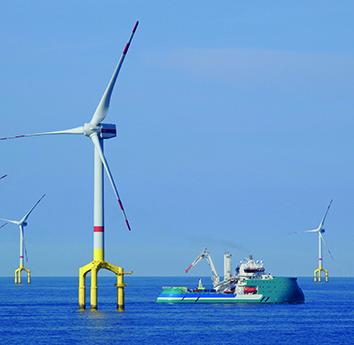 Technologies to harness wind power for net zero - September 2023
The offshore wind industry has a major role to play in reducing carbon emissions, but the industry faces a number of challenges. ABB Energy Industries discusses some technology developments which are...
More details...
AC/DC power factor correction module offers up to 1,512W
A full brick package developed by TDK-Lambda, the PF1500B-360, is for high voltage distributed power architectures
More details...
Power Electronics Europe News
Alpha and Omega Semiconductor says its 25V technology in the XSPairFET leadless package sets a new standard for power density...
Dual-Core Digital Signal Controller Enables Separate code Design for Digital Power and Drives ...
Isabellenhuette turns a long known metallurgy compound into reality for regenerating waste heat into electrical power. ...
Two Scale-iDriver gate driver ICs are certified to AEC-Q100 grade Level 1 for automotive use, says Power Integrations....
Analog Devices has announced a bandwidth RF transceiver which is claimed to have the industry's widest bandwidth. ...
Two LFPAK56 MOSFETs, the PSMN0R9-30ULD and PSMN1R0-40ULD from Nexperia meet UL2595 requirements for battery powered equipment...
A two-channel PCB from Advanced Linear Devices (ALD), automatically balances supercapacitors....
Intelligent power modules (IPMs) released by Infineon Technologies integrate the company's CoolMOS MOSFETs. ...
The TLP3122A is UL1577-approved and targets factory and building automation, security and semiconductor testing....
Power Electronic Measurements (PEM UK) launches the CWTMini50HF current probe for high power density applications....