Features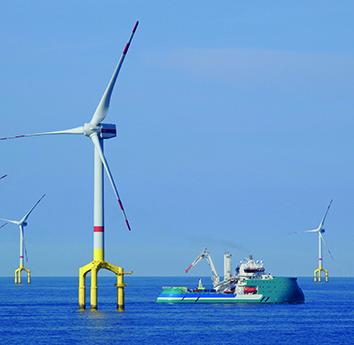 Technologies to harness wind power for net zero - September 2023
The offshore wind industry has a major role to play in reducing carbon emissions, but the industry faces a number of challenges. ABB Energy Industries discusses some technology developments which are...
More details...
AC/DC power factor correction module offers up to 1,512W
A full brick package developed by TDK-Lambda, the PF1500B-360, is for high voltage distributed power architectures
More details...
Power Electronics Europe News
Configuration via a digital interface allows the PMBus SupIRBuck voltage regulator to reduce design and test time....
A 1.3nJ/b digital polar transmitter, optimised for IoT applications and the IEEE 802.11ah Wi-Fi protocol is unveiled....
Two high power DC/DC converters from Ideal Power are for domestic, industrial, architectural and automotive LED lighting....
The EPC9059 development board from Efficient Power Conversion (EPC) demonstrates how eGaN technology in PoL converters....
RKZ DC/DC converters from Recom are available through Dengrove Electronic Components, which introduces a 24V input option....
A power conversion module combining the functions of a rectifier, an inverter and a "static transfer switch" in one box ...
Constant power output profile through adaptive-voltage protocol...
Pulse Oximeter and Haert Rate Sensor for vital-sign monitoring...
Extended range switching regulators from Recom are available from Dengrove Electronic Components....
The research project E2SG (Energy to Smart Grid) lays the foundations for a more secure, stable smart grid....