Features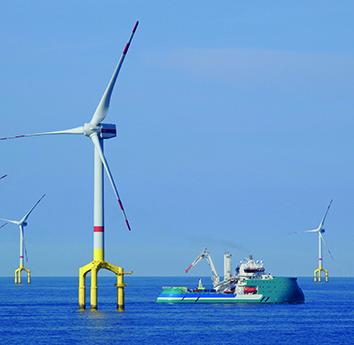 Technologies to harness wind power for net zero - September 2023
The offshore wind industry has a major role to play in reducing carbon emissions, but the industry faces a number of challenges. ABB Energy Industries discusses some technology developments which are...
More details...
AC/DC power factor correction module offers up to 1,512W
A full brick package developed by TDK-Lambda, the PF1500B-360, is for high voltage distributed power architectures
More details...
Power Electronics Europe News
Power Integrations announces the LYTSwitch-1 single-stage, non-isolated, buck topology LED driver IC family. ...
Based on Macom Technology's Gen4 GaN technology, two power transistors improve cost efficiencies for basestations....
Three switch ICs from Toshiba Electronics Europe are based on a CMOS process and in an industry-standard SOT-25....
The 6th International LED professional Symposium Expo (LpS 2016) has increased the conference program....
The CDM10V LED interface IC allows designers to replace many discrete components, says Infineon Technology....
Two industrial power supplies from Recom are now available from Dengrove Electronic Components....
Linear Technology announces LT8608, a 1.5A, 42V input synchronous step-down switching regulator, delivering 93% efficiency....
Surface-mounted DC/DC converters from Murata Power Solutions are footprint-compatible with similar 1.0 and 2.0W devices....
Integrating a high channel count the XR18910 analogue front end sensor interface is offered in a small, 3.5 x 3.5mm footprint...
Allegro MicroSystems Europe has introduced two DC/DC step-down switching regulators for infotainment systems....