Features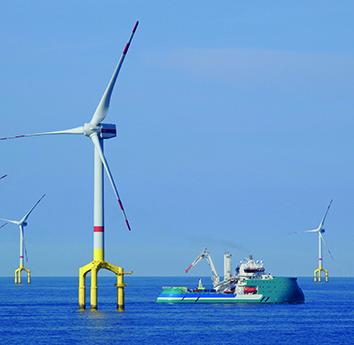 Technologies to harness wind power for net zero - September 2023
The offshore wind industry has a major role to play in reducing carbon emissions, but the industry faces a number of challenges. ABB Energy Industries discusses some technology developments which are...
More details...
AC/DC power factor correction module offers up to 1,512W
A full brick package developed by TDK-Lambda, the PF1500B-360, is for high voltage distributed power architectures
More details...
Power Electronics Europe News
An ISO 11898-2 compliant controller area network CAN ÁModule guards against interruptions in 3.3 or 5V applications....
Two automotive n-channel MOSFETs are claimed to provide class-leading low on-resistance for load switching....
Primary‑side power switchers from Diodes enable designers to meet Energy Star Level 6 and EU CoC Tier 2 requirements. ...
Microcontroller supplier, Renesas Electronics has announced it will acquire power management and analogue company, Intersil...
Three encapsulated DC/DC converters from CUI, the PDQ10‑D (10W), PDQ15‑D (15W) and PDQ30‑D (30W) are in an industry package....
The mergers & acquistions continue on large scale...
The first industrial class DC/DC converter modules in the ICQ series has been announced by Murata Power Solutions....
16bit, low power microcontrollers have superior processing capability and low power consumption, claims Lapis Semiconductor....
The A5989 40V motor driver IC combines a bipolar stepper and high current DC motor driver IC....
Two AC/DC converters from Recom are offered by Dengrove Electronic Components for smart buildings and IoT applications....