Features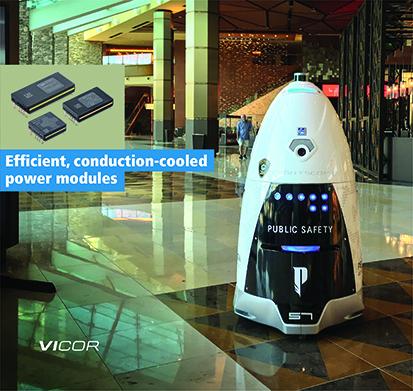 Knightscope's autonomous security robots patrol with superhuman acuity and detection prowess - May 2023
A fusion of innovative robotics, self-driving technology, vehicle electrification and artificial intelligence
More details...
AC/DC power factor correction module offers up to 1,512W
A full brick package developed by TDK-Lambda, the PF1500B-360, is for high voltage distributed power architectures
More details...
Power Electronics Europe News
High voltage electrolytic capacitors snap into place
The compact 550V DC rated capacitors feature surge voltage capability and very long life performance. They are suitable for industrial and commercial applications with operational life up to 18,000 hours. Typical applications include frequency converters, uninterruptible power supply systems and high voltage switch mode power supplies.
They have been developed in a small, board mountable form factor, for solar photovoltaic inverter and motor driver designs.
View PDF