Features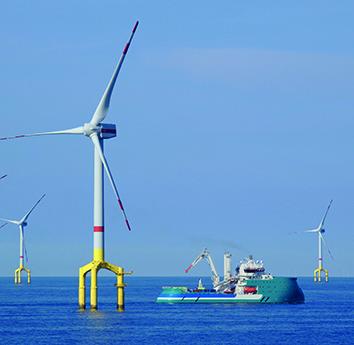 Technologies to harness wind power for net zero - September 2023
The offshore wind industry has a major role to play in reducing carbon emissions, but the industry faces a number of challenges. ABB Energy Industries discusses some technology developments which are...
More details...
AC/DC power factor correction module offers up to 1,512W
A full brick package developed by TDK-Lambda, the PF1500B-360, is for high voltage distributed power architectures
More details...
Power Electronics Europe News
Power IC peak mode technology reduces space needs
Using PrimAccurate peak power mode technology, the iW1770 primary-side controller provides peak power higher than the maximum continuous output power for a pre-determined period of time, says Dialog Semiconductor.
According to the company, this enables designers to produce higher power adapters that are the same size and cost as power supplies with a nominal rating of 40W.
It is designed to reduce the size and weight of high power density adapters for Ultrabooks, network devices and home electronics products.
Average output is 15 to 40W with the ability to handle peaks up to 60W. No-load standby power is less than 50mW, with fast dynamic load response. As a result, says the company, power adapters can meet stringent international energy standards including the final 2014 U.S. DoE and European CoC version 5, tier 2 regulations.
A user-configurable, five-level cable drop compensation option means that designers do not have to stock multiple versions to meet different output voltage requirements.
The IC is packaged in an eight-lead SOIC with output short-circuit, output over-voltage, output over-current and over-temperature protection.
View PDF