Features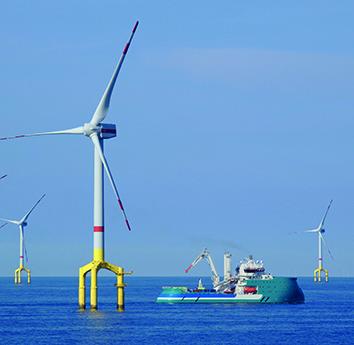 Technologies to harness wind power for net zero - September 2023
The offshore wind industry has a major role to play in reducing carbon emissions, but the industry faces a number of challenges. ABB Energy Industries discusses some technology developments which are...
More details...
AC/DC power factor correction module offers up to 1,512W
A full brick package developed by TDK-Lambda, the PF1500B-360, is for high voltage distributed power architectures
More details...
Power Electronics Europe News
Electronica 2014 news- International Rectifier adds 650V Trench IGBTs
The rugged 650V IGBTs are optimised for fast switching applications including solar inverters, welding equipment, industrial motors, induction heating and uninterruptible power supplies.
The IRGP47xx IGBTs range from 15 to 90A, and user the trench thin-wafer technology to reduce conduction and switching losses. Available as discrete devices or co-packaged with a soft recovery low Qrr diode, they offer fast switching (eight to 30KHz), for an increased short circuit rating of 6µs. The positive VCE(ON) temperature co-efficient facilitates paralleling, says the company. The higher breakdown voltage provides reliability during extreme weather variations and AC-line instability, and eliminates the requirement for voltage suppression devices.
Suitable for a wide range of switching frequencies, the IGBTs have low VCE(ON) of 1.7V (typical) at 100°C and low total switching energy (ETS) to reduce power dissipation. Maximum junction temperature is 175°C.
View PDF